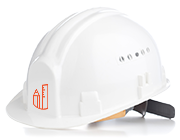 We are intro… Tell the world about yourself.
Hygienic Interiors is a UK Hygienic wall cladding leading supplier
and installer of high quality, cost efficient, hygienic Pvc Wall Cladding
Wall Cladding suppliers walls, floors and ceilings to a wide range of industries including:
Food Processing, Leisure Hospitality, Wall Cladding Stockists Pvc Ceilings
Education, Hospitals Biotechnology, and Pharmaceutical Laboratories.
Call us on: 01908 615 151.
ABOUT

Video presentation
Mauris accumsan eros eget libero posuere vulputate. Etiam elit elit, elementum sed varius at, adipiscing vitae est.
Sed nec felis pellentesque, lacinia dui sed, ultricies sapien. Pellentesque orci lectus, consectetur vel posuere posuere, rutrum eu ipsum.
Cost is important, so it is transparent.
You have constant access to the current spend and detailed breakdowns


Our services
Extensions & Loft conversions
Refurbishment projects
Electrical design with NIC electricians
Quality Kitchens and bathrooms
Automated and Sliding gate specialists
Commercial refurbishments
Garage conversions
Hard & Garden landscaping
Roofing
Electrical design with NIC electricians
Quality Kitchens and bathrooms
COST

Cost is important, so it is transparent. You have constant access to the current spend and detailed breakdowns

DURATION

Cost is important, so it is transparent. You have constant access to the current spend and detailed breakdowns

SCOPE OF WORKS

Cost is important, so it is transparent. You have constant access to the current spend and detailed breakdowns